Baby formula side effects lawsuit investigation
Baby formula and NEC: Who's affected?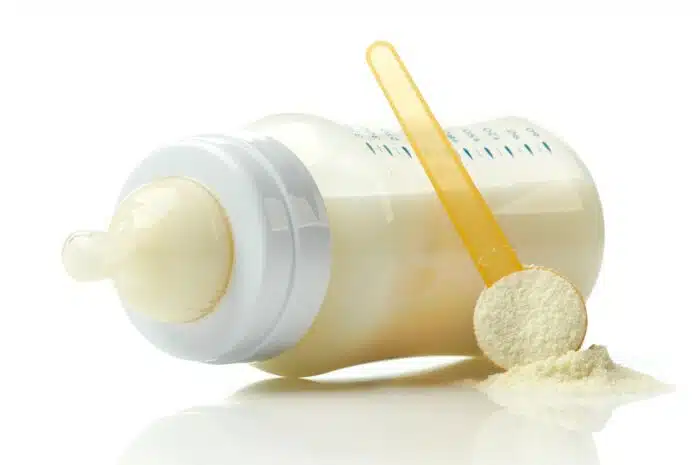 Do you have a baby who was born prematurely or preterm and developed necrotizing enterocolitis (NEC)?
Was your baby given formula while in the NICU or did you use formula upon being discharged home?
If so, you may have a legal claim.
Many newborns who are born prematurely are given formula to supplement their diet or as their primary source of nutrition.
Cow's milk-based Similac and Enfamil formula products were specifically created and used for premature babies. However, Similac and Enfamil baby formulas are allegedly linked to something that may cause NEC when given to premature infants. This medical condition causes intestinal tissue to die and may lead to other serious health problems. In some cases, NEC may be fatal.
Studies have shown that premature infants who consume primarily cow's milk-based formula have a higher risk of developing NEC than those who predominantly consume breast milk.
The baby formula manufacturers have allegedly known about the increased risk of NEC for premature infants who consume cow's milk-based formula, but failed to properly warn about the risks.
As a result, many premature babies may have needlessly suffered significant health problems–or even died.
Do you qualify?
The following baby formula products may be linked to an increased risk of NEC in premature or preterm infants:
Similac Special Care
Similac Human Milk Fortifier
Similac NeoSure
Similac Alimentum
Similac Alimentum Expert Care
Similac Human Milk Fortifier Concentrated Liquid
Similac Human Milk Fortifer Hydrolyzed Protein Concentrated Liquid
Similac Human Milk Fortifier Powder
Similac Liquid Protein Fortifier
Similac Special Care 20
Similac Special Care 24
Similac Special Care 24 High Protein
Similac Special Care 30
Enfacare Powder
Enfamil Human Milk Fortifier Liquid High Protein
Enfamil Milk Fortifier Liquid Standard Protein
Enfamil NeuroPro Enfacare
Enfamil Premature 20 Cal
Enfamil Premature 24 Cal
Enfamil Premature 24 Cal/fl oz HP
Enfamil Premature 30 Cal
Enfamil Human Milk Fortifier Acidified Liquid
Enfamil Human Milk Fortifier Powder
Enfamil 24 and DHA & ARA Supplement
If your preterm or premature baby was fed any of these Similac or Enfamil baby formula products while in the NICU or upon discharge home and was subsequently diagnosed with or passed away from complications of NEC, you may qualify to join a free NEC baby formula lawsuit investigation.
Baby formula makers allegedly knew of NEC risk for decades
Studies going back at least three decades have reportedly shown that NEC is significantly more common in preterm infants who were fed cow's milk-based formula instead of breast milk.
In December 1990, The Lancet published a study of 926 preterm infants which found formula-fed babies developed NEC at a rate of six to 10 times more often than babies who were fed breast milk alone.
A 2015 study found that extremely low birth weight infants who ingested their mothers' breast milk experienced a 50 percent reduction in the rate of NEC and/or late onset sepsis and spent less time in the hospital than those with a different diet. The study concludes that breast milk offers protective qualities that reduce inflammation in preterm infants and the risk of harmful bacteria invading the gastrointestinal tract.
Despite the science demonstrating the increased risk of NEC in premature babies who consume cow's milk-based formula, the manufacturers of Similac and Enfamil baby formulas have allegedly not taken steps to warn parents and medical professionals about the risks.
What is NEC?
Necrotizing enterocolitis is a disease that occurs when bacteria invades the intestinal wall, causing inflammation. This swelling can lead germs to enter the abdomen. In some cases, NEC may be fatal.
NEC is a rare condition that most frequently affects premature infants who are fed formula instead of breast milk.
NEC likely affects premature infants more frequently because their lungs and intestines are weaker than full-term babies. As a result, they may have a harder time fighting infection.
NEC symptoms typically develop in the first two weeks of life and may include:
Bloated abdomen
Food that remains in the stomach without moving through intestines
Stomach that contains green fluid
Bloody stools
Low heart rate, sluggishness, difficulty breathing
To diagnose NEC, a doctor may perform a blood test and take an X-ray of the infant's abdomen. The blood test may show low white blood counts, which indicate that the baby lacks a strong immune response to fight the infection.
The X-ray may reveal air bubbles in the baby's intestinal wall. A doctor might also insert a needle into the baby's abdomen to find out if fluid leaks out, which would indicate a hole in the intestines.
NEC can cause complications such as infections, narrowing intestines, short gut syndrome, and developmental delays. Even without these serious complications, an infant with NEC will likely need to switch to IV supplements for nutrition. According to the Cleveland Clinic, 1 in 4 babies with NEC will need to have part of their intestines removed due to dead tissues.
Premature babies have reportedly suffered significant injuries or died after ingesting Similac and/or Enfamil cow's milk-based formulas. Some parents have already taken legal action against the formula manufacturers, claiming they were not warned of the risks.
Preemie Baby Formula Side Effects Lawsuit Investigation
If your premature or preterm baby was given Similac or Enfamil formula while in the NICU and developed NEC, you may qualify to join a free NEC baby formula class action lawsuit investigation.
By taking legal action against the baby formula manufacturers, you may be able to help hold them accountable for manufacturing a dangerous product and seek compensation for your child's injuries.