Fiberglass mattress contamination class action lawsuit investigation
Fiberglass in mattress: Who's affected?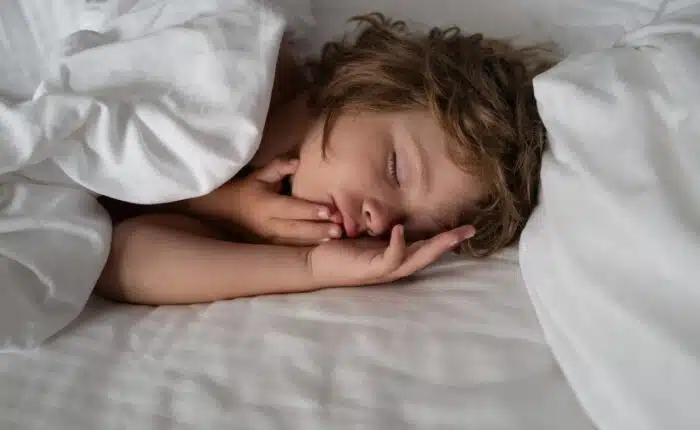 Did you purchase a mattress with fiberglass that leaked out if it, causing health issues and/or property damage? If this happened to you, you may have a legal claim.
Some mattresses reportedly have a defect in which they can open and release hazardous glass fibers. Numerous consumers have posted complaints online about their experiences with fiberglass particles leaking from their mattresses.
Several brands have faced complaints of fiberglass coming out of mattress, including:
The Los Angeles Times recently reported that a Zinus mattress in a box leaked fiberglass, causing a family to experience skin and respiratory tract irritation and environmental contamination. They filed a fiberglass mattress lawsuit seeking compensation for the more than $20,000 they spent on professional remediation/cleanup services and other losses.
Consumers who purchased fiberglass mattresses may qualify to join a free class action lawsuit investigation.
Do you qualify?
Fiberglass in mattresses have reportedly caused health problems and property damage when the shards are released from the mattress.
If you purchased a mattress from any of the following brands, or another fiberglass foam mattress, you may qualify to join a free class action lawsuit investigation:
You could be entitled to compensation for your medical expenses, home clean up/ remediation costs, and other losses you experienced from your fiberglass mattress.
Is fiberglass in a mattress dangerous?
Fiberglass is a type of composite made of plastic and glass. The fibers can irritate the eyes, nose, and throat, but the U.S. Consumer Product Safety Commission has found that they "are not known to be associated with long-term health risks."
In response to California and other states banning the use of toxic flame-resistant chemicals in furniture, some low-cost mattress makers began using fiberglass in mattresses.
According to The Los Angeles Times, testing of four e-commerce mattresses found that a memory foam mattress made by Zinus and an infant mattress made by Graco contained fiberglass. Upon examination of the mattresses, as much as 1% of the fiberglass fibers migrated from the inner layer, posing a risk that a consumer would be exposed if the zipper on the outer cover was unzipped.
The U.S. Consumer Product Safety Commission says that fiberglass in mattress is not dangerous as long as the outer cover is not opened or removed. However, some consumers say they never opened their mattress covers but still experienced fiberglass fibers leaking from the mattress.
Fiberglass mattress lawsuit alleges fibers caused health problems
Vanessa Gutierrez, the subject of the Los Angeles Times article, says she purchased a Zinus mattress and never opened or removed the outer cover by the time she noticed that her children were experiencing health problems. Her 5-month-old child reportedly developed sores and rashes at the same time that her 9-year-old child was having asthma flare-ups.
Internet research eventually led her to conclude that the flame-resistant fiberglass fibers in the Zinus mattress had escaped and caused her children's health problems. She says she began noticing the crystallized fibers on her pants and throughout their apartment.
Her Zinus mattress lawsuit says she spent nearly $20,000 in medical bills and remediation costs. Her youngest child still has visible scarring from the fiberglass shards, Gutierrez says.
Another Zinus mattress class action lawsuit filed in 2020 reports that the mattress tag did not notify consumers that the outer cover should not be removed. The lead plaintiff says she removed the mattress cover to wash it, and as a result, she unknowingly released tiny shards of fiberglass throughout her home.
Her family allegedly experienced dermatitis and had to move into a hotel due to the fiberglass mattress contamination.
Join a fiberglass mattress contamination lawsuit investigation
Fiberglass fibers coming out of mattresses can cause health problems and property damage that can be very costly to remediate. Consumers report that professional cleanup costs to remove the fibers can be high (in some cases exceeding $20,000) since the released fiberglass particles are very small, hard to remove, and many in number. Some consumers have already filed fiberglass mattress lawsuits in an attempt to hold mattress companies accountable for allegedly manufacturing a dangerous product and to seek compensation for the losses they suffered.
If you purchased a mattress with fiberglass that came out, you may qualify to participate in a fiberglass mattress lawsuit investigation. However, to be considered for compensation, you must act quickly: Sponsoring Attorney's case list is closing within the next two weeks!